Keynote Speakers
Bill & Pam Farrel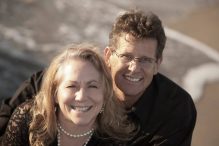 Bill and Pam Farrel are relationship experts, international speakers, and Directors of Love-Wise. They have been married and in ministry for 37 years.  Bill...
We had a great time at last year's first ISI Marriage conference. We are excited to return for another incredible day!
This conference is for couples to move from "Good to Godly" and help them "Leave a Legacy" by "Finishing Strong".
You won't want to miss this great opportunity to be encouraged and equipped as a team for what God has for you!
Location:
The Rehoboth Church Of God
1170 Blue Hills Ave
Bloomfield, CT, 06002

Host:
Iron Sharpens Iron
998 Farmington Avenue, Suite 101
West Hartford, CT 06107
860.233.8136
https://www.ironsharpensiron.net/