Keynote Speakers
Bill & Pam Farrel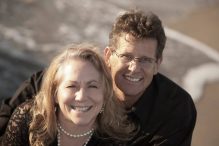 Bill and Pam Farrel are relationship experts, international speakers, and Directors of Love-Wise. They have been married and in ministry for 37 years.  Bill...
The ISI Marriage Conference is designed for couples to move from "Good to Godly" and help them "Leave a Legacy" by "Finishing Strong".
You won't want to miss this great opportunity to be encouraged and equipped as a team for what God has for you.
Sign up today!
Communication: The Lifeblood of Relationships

Willie Batson, • WCBatson Consulting • Somersworth, NH
How to Defeat the Four Marriage Killers

Willie Batson, • WCBatson Consulting • Somersworth, NH
Leaving A Godly Legacy As Your Provide And Protect

Mark Russell, • Christian Healthcare Ministries • Barberton, OH
Marriage In The Fast Lane

Bill and Pam Farrel, • Love Wise • Oxnard, CA
Men Are Life Waffles, Women Are Like Spaghetti

Bill and Pam Farrel, • Love Wise • Oxnard, CA
Red Hot Monogamy

Bill and Pam Farrel, • Love Wise • Oxnard, CA
The Heart Of Acceptance

Bernie and Gale Norman, • ISI Marriage • Thomaston, CT
Your Marriage Now And For Generations To Come

Crawford and Karen Loritts, • Fellowship Bible Church • Roswell, GA
Location:
The Rehoboth Church Of God
1170 Blue Hills Ave
Bloomfield, CT, 06002

Host:
Iron Sharpens Iron
998 Farmington Avenue, Suite 101
West Hartford, CT 06107
860.233.8136
https://www.ironsharpensiron.net/