Keynote Speakers
Rod Cooper

Rod Cooper is Professor of Discipleship and Leadership Development at Gordon- Conwell Theological Seminary. Dr. Cooper has held positions at Denver Seminary, Western Seminary and served as the National Education Director for Promise Keepers. He has been chaplain for both the Houston Astros and the Houston Oilers. He is also the author of Double Bind, and Journey from Isolation to Brotherhood. He and his wife live in the Charlotte area.
Vince D'Acchioli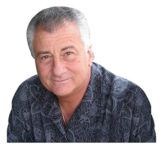 Vince is the founder and president of On Target Ministries, a Christian outreach to men, pastors, and couples. In the past two decades, Vince's seminars, workshops and church services have touched the lives of tens of thousands of people across the United States and Canada. Before moving to Colorado Springs in 1991, Vince was an elder and member of the church board at The Church On the Way in Van Nuys, California, pastored by Jack Hayford.
An Outdoor Ministry For Your Church

TJ Greaney, Founder • Kids Outdoor Zone • Austin, TX
Biblical Principles Learned In A Military Career

Michael Imhof, Retired Navy Seal • Michael Imhof Ministries • Aurora, IL
Funding The Kingdom

Jay Schurz, Kindgom Advisor • Kingdom Plan Advisory Group • Linton, IN
Have You Got The Stones?

Bill Mellien, Regional Director • Christian Service Brigade • Eau Claire, WI
How Do I Read The Bible And Really Understand It?

Ken Kuffey, President • Urbana Theological Seminary • Champaign, IL
Kingdom Of God Mindset

Doug Overmyer, Director • Seers See Ministries • Mattoon, IL
Men in the Arena: Living Victoriously in the Stress Bubble of Life

Jim Ramos, Founder & CEO • The Great Hunt For God • Amity, OR
Purity Is Possible

Tony Ingrassia, Founder • The Power Of Purity • Weldon Spring, MO
The GODfidence Code

Lyle Johnson, Founder • Get Fit 4 Christ • Olive Branch, MS
The Great Adventure: Equipping Christian Men in a Pornographic Culture

Steve Siler, Director • Music For The Soul • Nashville, TN
The Heart Of Discipleship

Shad Berry, Executive Director • Downline Ministries • Memphis, TN
The Man Card: The Definition Of Mahood

Jim Ramos, Founder & CEO • The Great Hunt For God • Amity, OR
Using Hunting & Fishing As A Ministry In Your Church

TJ Greaney, Founder • Kids Outdoor Zone • Austin, TX
Why Single Fathers Matter

Matt Haviland, Founder • A Fathers Walk Single Dad Ministry • Wyoming, MI
Location:
Maryland Community Church
4700 South State Road 46
Terre Haute, IN, 47802

Host:
Relevant Practical Ministry for Men
PO Box 8171
Springfield, IL 62791
217.622.4069
http://www.rpmfm.org/